Being in the limelight and surrounded by millions of fans far looking extravagant but you never know what goes behind the shimmering life of the stars. Angelina Jolie who needs no introduction has gone through extreme mental health issues that she even planned her own murder at 19. Recently the super successful actress in an interview with The Face recalled planning her own murder by hiring a hitman to take her own life as she never wanted to commit suicide.
Angelina Jolie Recalling Her Own Murder Plan
Living under constant media scrutiny can take a toll on anyone's mental well-being, and Angelina Jolie is no exception. Jolie at multiple times went on to strain that she tried to take away her life multiple times. The heartthrob of Hollywood, Jolie in the initial stage of her career has gone through the deadliest period in her life that she was even ready to quit her life. To do she hired a hitman. Although the hit man hired by her made Jolie rethink her decision and insisted she give her life another chance.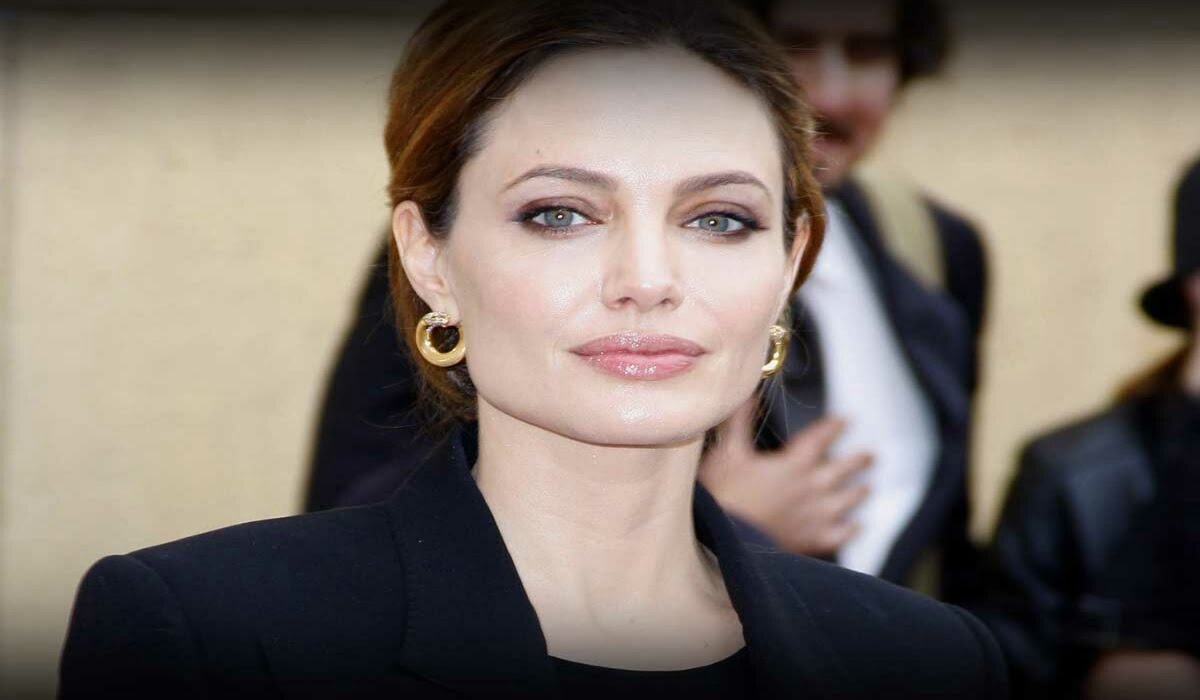 Jolie on talking about the incident to The Face said about the hit man:
"He was a decent enough person and asked if I could think about it and call him again in two months. Something changed in my life and I figured I'd stick it out."
She also disclosed the reason why she wanted to give up her life like this. She believed that when you commit suicide the people all around are filled with guilt that they could have done something if they were aware of it. And she did not want her loved ones to feel guilty because of her. 
She added to say that she did not want her family and friends to go through horrible and self-blaming emotions. She thought that if someone else would take her life they did not feel she had let me down.
She went on to disclose her murder plans at that time when she takes out some cash at a certain amount of time so that people would not think why a big amount was sent to a suspicious man who took her life.
She further feels grateful for the characters that she played in her movie after pulling her life again and filling her with her new strength. Thankfully Joile then slowly and steadily regained her mental health. Well, the incident makes us feel that if proficient stars like her can go through such phases then we are all in the same boat. Her incident makes us feel like sharing our problems with friends and family and do take out a little time to spend with our loved ones. Probably the small things might bring a big change in your life.
 Angelina Jolie's Public Life and Personal Challenges
Angelina Jolie while celebrated for her talent, beauty, and philanthropy, she has also been candid about her struggles with mental health issues. Her high-profile relationships, divorce from Brad Pitt, and custody battles have been heavily publicized, placing immense pressure on her personal life. The stress of navigating a public divorce, combined with the constant intrusion of the paparazzi, can exacerbate mental health issues and make them even more challenging to manage.
Angelina Jolie's own experiences with trauma, including her preventive double mastectomy and the loss of her mother to cancer, have shaped her perspective on mental health. Through her advocacy work, she highlights the importance of resilience and self-care in overcoming adversity. By sharing her story, she empowers others to seek support and emphasizes the significance of mental health in overall well-being. Her emphasis on self-care serves as a reminder for individuals to make their mental health a priority amidst the demands of everyday life.
How Much is Angelina Jolie Worth at Present?
Juggling with personal and professional life struggles Jolie came a long way and has made a powerful impact via her successful career in the entertainment world. She garnered a whopping $ 160 million worth from her hard work and dedication to her profession. As per the data we have collected from various sources she earns over $ 1.8 million m monthly and according to this, her annual worth is $ 15 million.
The success and fame that she got from acting in some memorable films significantly contributed to her financial success. Apart from her acting career, Jolie has also ventured into filmmaking, directing, and producing several acclaimed films. Her directorial debut, "In the Land of Blood and Honey," received critical praise, showcasing her multifaceted talents.
Jolie is renowned for her humanitarian work. She has actively supported various causes and served as a Goodwill Ambassador for the United Nations High Commissioner for Refugees (UNHCR). Her philanthropic efforts have not only made a positive impact on the world but have also helped shape her public image.
Read Also: Emily Blunt Height, Age, Children, Spouse, Movies, Net Worth and More