Bentley Motors Limited is a British luxury car manufacturer known for its exquisite craftsmanship, performance, and opulence. Founded in 1919 by W.O. Bentley, the company has established itself as an iconic brand synonymous with prestige, elegance, and automotive excellence.
With a rich heritage spanning over a century, Bentley continues to set the standard for luxury automobiles, blending tradition with innovation to create vehicles that are truly exceptional.
Heritage and Legacy:
Bentley's journey began in 1919 when W.O. Bentley founded the company with a vision to produce luxury cars that excelled in both performance and reliability.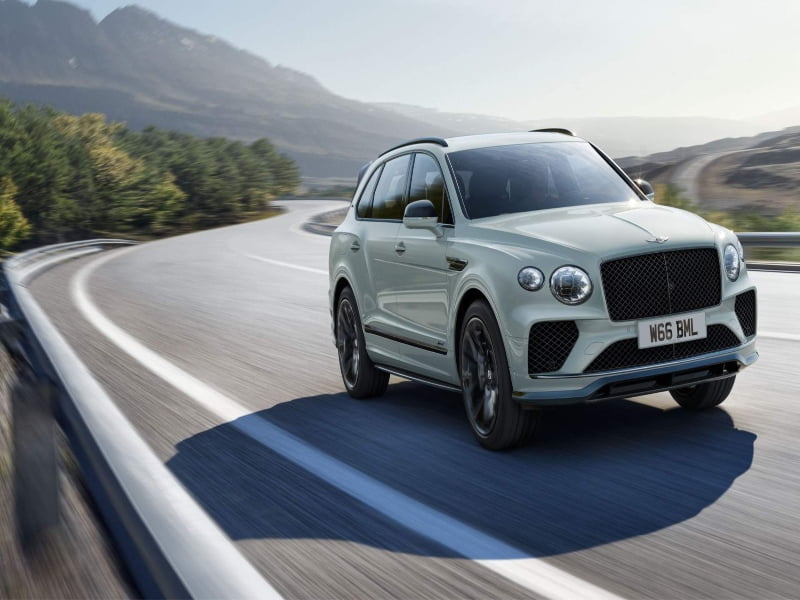 The first Bentley, the 3-Litre, was introduced in 1921 and immediately gained recognition for its exceptional engineering and racing prowess. Bentley went on to achieve numerous victories at the prestigious 24 Hours of Le Mans endurance race, establishing itself as a dominant force in motorsports.
In 1931, Bentley faced financial challenges and was acquired by Rolls-Royce, leading to the formation of Bentley Motors Limited.
Despite the change in ownership, Bentley retained its distinctive identity and commitment to crafting exceptional automobiles. Over the years, the brand has evolved, adapting to changing market demands while staying true to its founding principles of luxury, performance, and craftsmanship.
Luxury Redefined:
Bentley has consistently pushed the boundaries of luxury, redefining what it means to own a high-end automobile. The brand's vehicles are handcrafted to perfection, with meticulous attention to detail and the use of the finest materials.
Bentley's expert craftsmen, known as "Bentley Boys," combine traditional techniques with modern technology to create interiors that exude elegance and sophistication.
From the moment you step into a Bentley, you are enveloped in a world of luxury. The exquisite leather upholstery, precisely stitched by skilled artisans, wraps around the seats, while the dashboard and trim are adorned with handcrafted veneers, sourced from sustainable forests around the world. Each Bentley interior is a testament to the brand's commitment to unparalleled comfort and refinement.
Performance Excellence:
While Bentley is renowned for its luxury, it is equally respected for its exceptional performance. Every Bentley vehicle is a testament to engineering brilliance, delivering a thrilling driving experience that is both exhilarating and refined. Behind the wheel of a Bentley, one can feel the power and dynamism that lies beneath the hood.
Bentley's range of engines combines impressive power with remarkable efficiency. From the V8 to the W12, these powertrains deliver outstanding performance while ensuring a smooth and comfortable ride. With advanced technologies such as variable displacement, cylinder deactivation, and hybrid systems, Bentley continues to innovate in its pursuit of sustainable performance.
Innovation and Technology:
Bentley has always been at the forefront of automotive innovation, continuously pushing the boundaries of technology to enhance the driving experience. The brand incorporates cutting-edge features and advanced systems, seamlessly blending them with the traditional craftsmanship that defines Bentley.
One example of Bentley's commitment to innovation is its focus on electrification. The company has embarked on a journey toward sustainable mobility, introducing hybrid powertrains in its lineup. These hybrid models deliver impressive performance while reducing emissions and promoting a greener future for luxury automobiles.
Furthermore, Bentley's infotainment systems are state-of-the-art, incorporating the latest connectivity features and entertainment options. From intuitive touchscreen interfaces to immersive audio systems, Bentley ensures that occupants stay connected and entertained throughout their journey.
The Future of Bentley:
As Bentley looks toward the future, it remains dedicated to upholding its legacy of luxury and performance. The brand is committed to sustainable practices, striving to reduce its environmental impact while delivering the utmost in automotive excellence. Bentley aims to introduce its first all-electric vehicle in the coming years.
Read Also: The Talented Ensemble of Actors that Brought Westeros to Life: A Look at the Cast of Game of Thrones